The car rental industry is rapidly evolving. You must adopt new strategies and technologies to survive and remain competitive. Artificial intelligence is one such technology (AI). If you are the owner, executive, or manager of a car rental company, this article will show you how artificial intelligence can help you lead your company to great success.
What is Artificial Intelligence?
Artificial Intelligence (AI) is a way to make computers act like humans, in that it gives the software the ability to learn and reason. AI has come into the limelight lately with the introduction of self-driving cars and Apple's virtual assistant Siri. But how many of us know how artificial intelligence relates to our business? And could it ever be an option for us to use it if we want to take our business to a higher level?
Any AI technology that can make the car rental agency better and more efficient is surely worthwhile. This very technology will play a vital role in making decisions for car rentals. During renting out the cars, AI will provide recommendations based on different algorithms, which can be helpful for a delighted customer. Overall, Artificial intelligence plays an important role in the better performance of the business and helps to streamline several functions of the car rental agency.
AI is already revolutionizing the car rental business:
The car rental industry is ripe for change. While some businesses are being cautious with AI, others are already using it to improve customer experience and increase profits. Avis is one company that has managed to rise above the crowd.
Avis Budget Group is North America's largest car rental company, with over 6,000 locations and 2.2 million vehicles worldwide. Since 2016, the company has used artificial intelligence (AI) to make car rental easier for customers.
The system employs an algorithm that analyzes millions of data points from each customer to predict which vehicle they are most likely to select based on their preferences and previous behavior. It also predicts where and when they'll need it, allowing Avis to optimize its fleet by placing vehicles in high-demand areas and removing them as soon as possible.
The result is an 18 percent increase in the turnover rate at Avis locations that have implemented this technology compared with those that haven't yet adopted it — or even better results compared with other companies that have tried similar approaches.
Furthermore, companies such as Hertz are already implementing AI technology in their vehicle fleets, with promising results. Sensors and cameras are used to record data about a vehicle's environment and road conditions so that it can make decisions on its own.
AI will undoubtedly alter the way people rent cars. The most significant advantage is that it will allow people to rent cars without having to go into a store or office. AI can improve every part of your business
How your Car Rental agency Can Leverage Artificial Intelligence to maximize growth:
Car Rental Agencies have been around for decades, but now it's easier than ever to rent a car with just the click of a button. With mobile apps, people can book your rental while traveling and pick up the keys without having to wait in line or stand in front of an unmanned kiosk.
But what if your rental agency could take this process one step further? What if your agency could use artificial intelligence (AI) to customize the rental experience? With AI, you can personalize each experience based on your customer's preferences, which means they will have a better experience and be more likely to come back to rent again. Here are some areas AI will help you-
AI will determine markets and predict demand: One of the most valuable advantages of AI is its ability to quickly analyze large amounts of data. This allows for more accurate market analysis, allowing you to decide where to open new locations or expand existing ones.
AI can also assist you in forecasting customer demand based on variables such as weather and time of year. For example, if the summer is going to be extremely hot, you may want to increase the size of your fleet in areas where people will be traveling more frequently during that period.
Target existing customers for repeat business:
Artificial intelligence can be used to identify which customers are likely to book again in the future and how they should be marketed to. For example, if a customer enjoys renting from a particular location or with a certain provider, they may receive special offers or discounts on their next trip. This helps to improve customer retention rates and increase sales.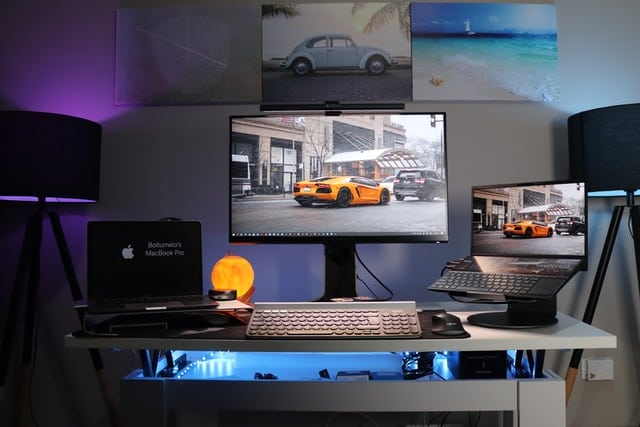 AI can use data to capture new customers at the point of need:
One way to find new customers is through online advertising, but that often leads to wasted money on people who aren't interested in renting from you.
Also, this can be time-consuming, and there's always the risk that someone with bad credit or a poor driving record will slip through the cracks and rent your vehicle anyway.
However, Artificial intelligence (AI) can help solve these problems by using machine learning algorithms to analyze huge amounts of data at scale and then automatically make decisions based on what it learns. For example:
Using data to capture new customers at the point of need: AI can analyze data from sources such as social media feeds and email addresses associated with rental reservations to identify people who may need a vehicle in the future. It can then send personalized messages offering those people special deals or incentives if they choose your company for their next rental.
You can keep customers engaged with the power of AI-enhanced communication:
One of the most powerful ways to leverage AI is through customized communication with your customers. Today's artificial intelligence systems can analyze data and create personalized experiences for each user based on their preferences and behavior. That means you can offer your customers a more engaging experience and increase engagement with every interaction they have with your brand.
These benefits come from two key traits of today's artificial intelligence systems: customization and personalization. By matching users' preferences with relevant content, you can create an experience that resonates with them and leaves them feeling satisfied as opposed to overwhelmed by information overload.
AI will Reduce wait times for your customers by automating repetitive tasks for your staff:
One of the most common AI-powered use cases is chatbots. Your customers will be able to chat with a bot instead of waiting on hold while they get through to someone on your staff. This frees up time for agents who can spend more time helping customers who need it, rather than dealing with routine questions or issues like confirming vehicle details or check-in/out procedures. The results are happier customers and happier employees.
Another common use case is the automation of repetitive tasks such as vehicle inspections or maintenance reports so that agents can focus on higher-value activities like booking new rentals or converting leads into sales opportunities. With the right tools, your agents can automatically generate reports based on information from our platform without having to enter data manually — saving them time so they can focus on other things like customer service!
AI Deep Learning can help predict mechanical failures:
If you're a car rental agency owner, you know that maintaining the condition of your fleet is essential to keeping the business running smoothly and protecting your reputation. You also know that it isn't possible to inspect every vehicle yourself or have someone on hand 24/7 to handle repairs when they're needed.
Artificial intelligence (AI) can be a huge help here, by automating the process of identifying potential problems and scheduling repairs before they get out of hand.
Your fleet can have a sensor that monitors its engine health, transmission fluid levels, and other important components. By analyzing this data over time and comparing it with similar data from other vehicles in your fleet, AI software can create a baseline for each vehicle's normal operation. This baseline can be used to detect abnormal behavior from any vehicle in real-time — even if there are no visible signs of trouble yet. For example, if an engine runs hotter than normal for more than 30 minutes after driving at highway speeds for an hour without overheating previously, this may indicate a problem with the cooling system that needs immediate attention
Where to Start?
One of the most important things to remember when implementing AI is that it's a long-term investment. You need time to develop the AI, train the AI, time for it to learn, and time for its results to improve. This means that if you want an immediate return on your investment, you should probably look elsewhere!
However, if you have some spare money and are willing to wait for results then you can start by going to Upwork and discussing with an AI specialist!